DENTAL VENEERS IN CEDAR RAPIDS

Porcelain veneers are ultra-thin ceramic shells that are bonded to the front of your teeth.  One of the most popular ways to get a beautiful smile is to ask us about porcelain veneers. When food, tobacco, drinks, and age result in discolored teeth, veneers are often the best way to brighten up your teeth and smile.
Veneers are a rather simple procedure and we consider it the ideal choice for improving discolored teeth. Besides covering up stained teeth, porcelain veneers can be used to cover gaps between teeth or even chipped teeth.

Veneer Application
Usually, it takes three visits to your dentist to get veneers applied.
First visit: You get to help decide how your new smile will look. The dentist will explain the whole process and help you make decisions that are right for you.
Second visit: The dentist prepares your teeth by lightly buffing them. About half a millimeter of your original tooth is removed. Then, the dentist takes a mold of your teeth to send to the lab and make your porcelain veneers.
Third visit: During the third visit, the dentist can make final color adjustments before cementing the veneers in place. To apply the veneer, the teeth are cleansed with a solution to achieve a bond. A special cement is placed between the veneer and the tooth and a visible light beam allows the release of a catalyst to harden the cement.
Follow-Up Visit
About two weeks after you have veneers applied, you may return to the dentist for a follow-up visit if it is necessary. At that appointment, we can smooth any rough spots or do some minor adjustments to the way your teeth come together. Contact Us
If you think veneers might be the smile fix you've been looking for, call Dr. McLaughlin and Dr. Mueller at Dental Touch Associates at 319-373-5082 to schedule an appointment.
our patients

love us


FANTASTIC! They helped my 2 month old with his tongue, lip, cheek ties, and immediately made a huge difference in all the areas he was struggling. He is even happier and far less fussy- he's finally slept good for the first time in his short 11 weeks of life! Couldn't be happier I was referred to them, and for their help with my little guy!
Catey L.



This is a great dental office. Everyone is very friendly and professional. They take the time to explain everything and don't make me feel rushed when I have questions. Dr. Nelson and her team get an A+.
Janna P.



This was one of the best experiences I've ever had at the dentist or doctor. I haven't been to the dentist in 7 years, largely due to a bad experience. Haley (hygienist) was super knowledgeable, friendly, and answered all of my questions. She even helped me develop a plan to get my dental health where it needs to be in the future. Blaine (dentist) was friendly and knowledgeable as well! I highly recommend this office. I never thought I would be happy walking out of a dentist office. Thank You Dental Touch!
Zach B.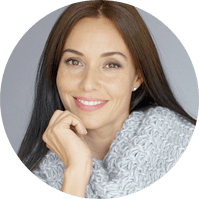 Do you have questions about your dental health? We might have the answer!
Contact Us Today!