DENTAL IMPLANTS IN CEDAR RAPIDS

A dental implant is an artificial tooth root that is placed in your jaw to hold a replacement tooth or bridge. Dental implants are a wonderful option for people in good general oral health who have lost a tooth or teeth due to periodontal disease or an injury. Dental implants save the tooth a bit better than traditional bridgework because implants do not rely on neighboring teeth for support.
Dental implants are natural-looking, and feeling, and can give you confidence about the look of your smile. You will no longer have to hide your smile because of spaces from missing teeth. If you have difficulty chewing, talking, and would like to smile again with comfort and confidence, then dental implants may be the perfect solution for you. Under proper conditions (perfect placement by your implant dentist and diligent maintenance by you), your dental implants can last a lifetime, and studies are showing improving success rates for dental implants.

Dental implants can achieve the following:
Replace one or more teeth without affecting bordering teeth
Support a bridge and eliminate the need for a removable partial denture
Provide support for a denture making it more comfortable and secure
There are basically two types of implants used today:
Endosteal (in the bone). This is the most common type of implant used, and each implant holds one or more prosthetic teeth. This type of implant is often used as an alternative for patients with bridges or removable dentures.
Subperiosteal (on the bone). These implants are placed on top of the jaw with the metal framework's posts protruding through the gum to hold the prosthesis. These implants are used for patients who are unable to wear conventional dentures and who have minimal bone height.
Advantages of dental implants include:
Tooth-saving. Dental implants do not sacrifice the quality of adjacent teeth like a bridge does because neighboring teeth are not needed to support the implant. More of your own teeth are left untouched, which is a significant benefit to your overall oral health.
Aesthetic. Dental implants feel and look like your very own teeth. They also prevent bone loss and gum recession, which often accompany bridgework and dentures. No one will ever know that you have dental implants unless you tell them.
Reliable. Success rates for dental implants are very high and are considered an excellent option for tooth replacement. Dental Implant Options
To replace a single tooth. One implant and one crown can replace a single missing tooth. The implant replaces both the tooth and its root.
To replace several missing teeth. Implants will replace both your lost natural teeth and some of the roots.
To replace all of your teeth. An implant-supported full bridge or full denture can replace your teeth. Dental implants will replace both your lost natural teeth and some of the roots.
Sinus augmentation. A key to implant success is the quality and quantity of the bone where the implant is going to be placed. The upper back jaw has been one of the most difficult areas to successfully place dental implants due to insufficient bone quality and the close proximity to the sinuses. Sinus augmentation can help correct this problem by raising the sinus floor and developing bone for the placement of dental implants.
Ridge modification. To correct deformities in the upper and lower jaw that can leave you with inadequate bone in which to place dental implants, the gum is lifted away from the ridge to expose the bony defect. The defect is then filled with bone or bone substitute to build up the ridge. Ridge modification can increase your chances for successful implants.
As with any dental procedure, at-home oral care and regular visits to your dentists are necessary to keep your implant in place for many years. After dental implant treatment, your implant dentist will develop a care plan just for you to ensure your implant, teeth, and gums remain healthy.
If you would like to learn more about how dental implants replace a missing tooth or teeth, please call or email Dental Touch Associates today to schedule an appointment.
our patients

love us


FANTASTIC! They helped my 2 month old with his tongue, lip, cheek ties, and immediately made a huge difference in all the areas he was struggling. He is even happier and far less fussy- he's finally slept good for the first time in his short 11 weeks of life! Couldn't be happier I was referred to them, and for their help with my little guy!
Catey L.



This is a great dental office. Everyone is very friendly and professional. They take the time to explain everything and don't make me feel rushed when I have questions. Dr. Nelson and her team get an A+.
Janna P.



This was one of the best experiences I've ever had at the dentist or doctor. I haven't been to the dentist in 7 years, largely due to a bad experience. Haley (hygienist) was super knowledgeable, friendly, and answered all of my questions. She even helped me develop a plan to get my dental health where it needs to be in the future. Blaine (dentist) was friendly and knowledgeable as well! I highly recommend this office. I never thought I would be happy walking out of a dentist office. Thank You Dental Touch!
Zach B.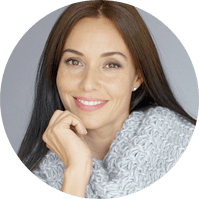 Do you have questions about your dental health? We might have the answer!
Contact Us Today!