Tongue Tie Release in Cedar Rapids
A RELEASE FOR KIDS. A RELIEF FOR PARENTS.
Learn More About Laser Lip and Tongue Tie Release in Cedar Rapids
You talked. We listened. So many of our Cedar Rapids dental patients have struggled with something commonly referred to as tongue or lip ties that can prevent everything from getting a good night's rest, comfortably breathing through your mouth, easily speaking, and proper nursing with babies and young children. As children get older, it can have a negative effect on speech and growth of the face, which can lead to crowded teeth and poor airway development. This can be very frustrating for everyone involved, from parent to child.
Relax and know that Dr. Blaine McLaughlin, Dr. Meghan Mueller, and the entire team at Dental Touch Associates in Cedar Rapids have you covered thanks to the innovative LightScalpel CO2 laser treatment.

What You Need to Know
This type of minimally-invasive treatment is aimed specifically at something called the frenum or frenulum — which refers to a band of tissue that connects different parts of our mouth. If you look under your tongue, behind your lips, and even behind your cheeks, you'll most likely see a frenum.
Sometimes the frenum tissue is too thick or even too short, making it difficult and even painful to move the tongue or lips properly. Depending on age, this can lead to unwanted issues with:
Poor latching while breastfeeding
Colic and acid reflux symptoms
Painful breastfeeding and nipple issues for mothers
Constant slow feeding
Poor weight gain of the baby
Bottle feeding
Speech development
Poor eating habits
Muscle and TMJ pain
Crowded teeth
Poorly developed airway (sleep apnea)
The best way to correct a tongue or lip tie and to make everyone comfortable again is to perform a simple procedure called a frenectomy.
How It Affects Our Youngest Patients
A lip-tie occurs when there's an issue with the tissue that connects the lip to the upper gums. A tongue-tie occurs when the connecting tissue is generally too short. This usually prevents proper movement of the tongue. While they can cause problems at any age, both ties can lead to symptoms such as:
Poor latching while breastfeeding
Colic and acid reflux symptoms
Painful breastfeeding and nipple issues for mothers
Constant feeding
Poor weight gain How Can We Help?
This is a more common issue than you might think, and that's why your Cedar Rapids dentists have extensive, additional training with several hours invested in learning about the LightScalpel CO2 laser. They can easily complete a frenectomy on patients of any age without sedation. Other benefits of the LightScalpel include increased surgical precision, quick procedures (usually takes less than 30 seconds), and little to no recovery necessary. We work closely with local speech pathologists, occupational therapists, and physical therapists in completing this treatment — helping everyone from new moms to kids feel better fast.
The first step is to talk to us. We are the only dental office in the Cedar Rapids area that can complete this procedure with the LightScalpel laser. We also know how much you care about your family and make the best decisions for them, especially when it comes to oral and overall health. We're not here to tell you what to do; we want to assist you in making the best, most informed decision. Whatever you decide, let's work together to ensure a healthy, stress-free experience for everyone involved.
our patients

love us


FANTASTIC! They helped my 2 month old with his tongue, lip, cheek ties, and immediately made a huge difference in all the areas he was struggling. He is even happier and far less fussy- he's finally slept good for the first time in his short 11 weeks of life! Couldn't be happier I was referred to them, and for their help with my little guy!
Catey L.



This is a great dental office. Everyone is very friendly and professional. They take the time to explain everything and don't make me feel rushed when I have questions. Dr. Nelson and her team get an A+.
Janna P.



This was one of the best experiences I've ever had at the dentist or doctor. I haven't been to the dentist in 7 years, largely due to a bad experience. Haley (hygienist) was super knowledgeable, friendly, and answered all of my questions. She even helped me develop a plan to get my dental health where it needs to be in the future. Blaine (dentist) was friendly and knowledgeable as well! I highly recommend this office. I never thought I would be happy walking out of a dentist office. Thank You Dental Touch!
Zach B.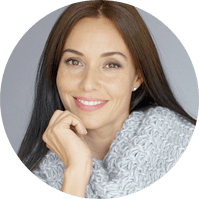 Do you have questions about your dental health? We might have the answer!
Contact Us Today!