SMILE MAKEOVERS IN CEDAR RAPIDS

Want Your Very Own Smile Makeover?
It's easy! With the help of a dentist trained at LVI, a renowned center for an extreme makeover. Your smile can be enhanced to straight, white, brilliant perfection.  What are you waiting for? Dental Touch is one of the premier LVI offices in Eastern Iowa. A smile makeover can dramatically enhance your appearance. You'll look younger, healthier, and more attractive! A smile makeover can change your life. You will feel more confident and have more self-esteem because you know you're looking great!
Smile makeovers aren't extreme. They're comfortable procedures that can typically be completed in 2 to 3 easy visits! Any smile can be enhanced. Crooked, overlapped teeth can be straightened. Gaps can be closed. "Gummy" smiles can be recontoured. Stained, discolored teeth can be whitened. Chipped, broken teeth can be repaired. Missing teeth can be replaced. Dental Touch dentists are LVI-trained dentists. They are highly trained to complete Extreme Makeovers. They have participated in advanced cosmetic education courses. Less than 2% of all dentists have achieved this level of education. our patients

love us


FANTASTIC! They helped my 2 month old with his tongue, lip, cheek ties, and immediately made a huge difference in all the areas he was struggling. He is even happier and far less fussy- he's finally slept good for the first time in his short 11 weeks of life! Couldn't be happier I was referred to them, and for their help with my little guy!
Catey L.



This is a great dental office. Everyone is very friendly and professional. They take the time to explain everything and don't make me feel rushed when I have questions. Dr. Nelson and her team get an A+.
Janna P.



This was one of the best experiences I've ever had at the dentist or doctor. I haven't been to the dentist in 7 years, largely due to a bad experience. Haley (hygienist) was super knowledgeable, friendly, and answered all of my questions. She even helped me develop a plan to get my dental health where it needs to be in the future. Blaine (dentist) was friendly and knowledgeable as well! I highly recommend this office. I never thought I would be happy walking out of a dentist office. Thank You Dental Touch!
Zach B.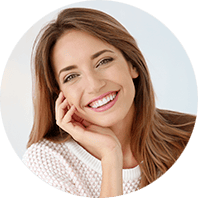 Do you have questions about your dental health? We might have the answer!
Contact Us Today!