WATER-POWERED LASER DENTISTRY IN CEDAR RAPIDS
Laser Advantages
One of the biggest reasons people are afraid of going to the dentist relates to pain. Laser dentistry is one of the biggest advances in the dental field when it comes to easing pain. At Dental Touch Associates, we use a water-based laser system that makes your trip to the dentist virtually pain-free.
WaterLase dental lasers allow us to use little to no anesthetic to perform many dental procedures. We don't even need to use a drill. We can work on both hard and soft tissue with this latest technology. We can remove cavities without a drill and solve some gum disease issues. All without feeling numb for hours after your appointment. We offer WaterLase technology for both children and adults.

How We Use WaterLase
Water-powered laser dentistry can be used for many procedures.
Exposure of wisdom teeth
Cavity preparation
Gum preparations for crowns
Draining abscesses
Pre-root canal tooth preparation
Post-root canal disinfection
Implant recovery
Canker sore treatment
Find Out For Yourself
Water, air, and laser light add up to a more convenient and comfortable dental procedure. Dr. McLaughlin and Dr. Mueller at Dental Touch Associates are WaterLase trained dentists. If you would like to learn for yourself the difference laser dentistry can make, call our office for an appointment. You will walk away from your visit to the dentist feeling no pain! our patients

love us


FANTASTIC! They helped my 2 month old with his tongue, lip, cheek ties, and immediately made a huge difference in all the areas he was struggling. He is even happier and far less fussy- he's finally slept good for the first time in his short 11 weeks of life! Couldn't be happier I was referred to them, and for their help with my little guy!
Catey L.



This is a great dental office. Everyone is very friendly and professional. They take the time to explain everything and don't make me feel rushed when I have questions. Dr. Nelson and her team get an A+.
Janna P.



This was one of the best experiences I've ever had at the dentist or doctor. I haven't been to the dentist in 7 years, largely due to a bad experience. Haley (hygienist) was super knowledgeable, friendly, and answered all of my questions. She even helped me develop a plan to get my dental health where it needs to be in the future. Blaine (dentist) was friendly and knowledgeable as well! I highly recommend this office. I never thought I would be happy walking out of a dentist office. Thank You Dental Touch!
Zach B.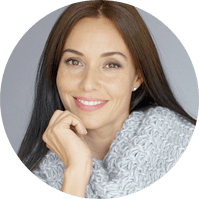 Do you have questions about your dental health? We might have the answer!
Contact Us Today!