LUMINEERS IN IN CEDAR RAPIDS

Lumineers are a type of porcelain veneer created by the Den-Mat Corporation. They are no thicker than a contact lens. But, Lumineers are extra strong and require very little to no drilling before bonding to your teeth. Highly trained cosmetic dentists, like Dr. Blaine McLaughlin and Dr. Meghan Mueller, are your best choice when considering Lumineers. They have to be specially designed for the shape of your face. The color has to be carefully selected and handled to give you your best smile.

Thinking About Lumineers?
If you're wondering whether Lumineers or other porcelain veneers are right for you, here are some things to think about.
Lumineers are as thin as contact lenses, about .2mm.
In most cases, you will need little or no tooth reduction.
You will not need anesthetics or numbing shots during application.
No need for temporary veneers while the Lumineers are being created.
There are some downsides to Lumineers. Some patients say they look and feel bulky, likely because there is little to no tooth reduction done before they are applied.
Overall, Lumineers are becoming more popular as patients weigh the advantages and disadvantages. But they won't work for everyone. That's why you need qualified cosmetic dentists like Dr. Blaine McLaughlin or Dr. Meghan Mueller to evaluate your needs and make a skilled, professional recommendation that's right for you.
When considering Lumineers, you want to find a dentist with extensive cosmetic dentistry experience, not just a two-day course on the product. Dr. Blaine McLaughlin and Dr. Meghan Mueller at Dental Touch have the experience to guide you through the process. Interested in learning more? Call or email Dental Touch Associates today to schedule your appointment. our patients

love us


FANTASTIC! They helped my 2 month old with his tongue, lip, cheek ties, and immediately made a huge difference in all the areas he was struggling. He is even happier and far less fussy- he's finally slept good for the first time in his short 11 weeks of life! Couldn't be happier I was referred to them, and for their help with my little guy!
Catey L.



This is a great dental office. Everyone is very friendly and professional. They take the time to explain everything and don't make me feel rushed when I have questions. Dr. Nelson and her team get an A+.
Janna P.



This was one of the best experiences I've ever had at the dentist or doctor. I haven't been to the dentist in 7 years, largely due to a bad experience. Haley (hygienist) was super knowledgeable, friendly, and answered all of my questions. She even helped me develop a plan to get my dental health where it needs to be in the future. Blaine (dentist) was friendly and knowledgeable as well! I highly recommend this office. I never thought I would be happy walking out of a dentist office. Thank You Dental Touch!
Zach B.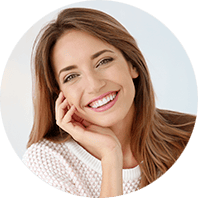 Do you have questions about your dental health? We might have the answer!
Contact Us Today!